About Tiger Woods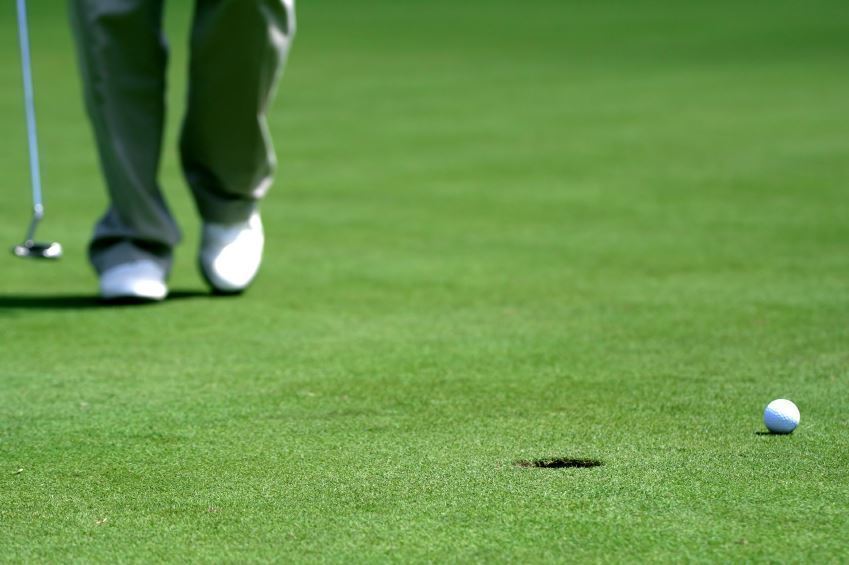 Born in Cypress, California, Eldrick "Tiger" Woods is arguably the greatest player in the history of golf. As of July 2009, Woods had accumulated 90 career victories, including 68 PGA Tour wins and 14 major championships. Taught by his father, Earl, Woods began playing golf at the age of 2. The elder Woods equipped his son with an unmatched mental toughness and a tremendous work ethic, two qualities that have been on constant display during Woods' storied amateur and professional career.
Early Career
Before turning pro, Woods spent two seasons at Stanford University, where he was a two-time All-American. He prevailed in three consecutive U.S. Amateur Championships from 1994-1996. Woods joined the PGA Tour in 1996 winning twice during his rookie campaign. His first career win came at the Las Vegas Invitational, and Woods was voted PGA Tour Rookie of the Year. After winning the 1997 Masters, Woods became the fastest player to reach the top spot in the Official World Golf Rankings, accomplishing the feat in just his 42nd week of play.
PGA Tour
As of July 2009, Woods' 68 PGA Tour victories rank third all-time behind legendary players Sam Snead (82) and Jack Nicklaus (73). Woods has spent in excess of 550 weeks atop the Official World Golf Rankings and has finished first on the PGA Tour money list in eight of his 13 career seasons. In total, Woods has compiled nearly $87 million in career earnings, more than $25 million more than any other player. Woods has been voted PGA Tour Player of the Year a record nine times and named the Associated Press Male Athlete of the Year on a record-tying four occasions.
Major Championships
In 1997, Woods won his first major championship at the Masters by an astounding 12 strokes. He's gone on to win four more green jackets (2001, 2002, 2005, 2019), trailing only Nicklaus, who's won six. Woods won his second major at the 1999 PGA Championship, a tournament he has gone on to win three more times (2000, 2006, 2007). Woods has also secured three British Open Championships (2000, 2005, 2006) and three U.S. Open titles (2000, 2002, 2008). Woods is the lone golfer to hold all four modern major championships simultaneously and trails only Nicklaus' 18 in career major titles.
Ryder Cup
Although his success has been relatively limited in Ryder Cup competition, Woods has participated in every Ryder Cup since 1997, barring 2008 where he was sidelined with a knee injury. Woods' career record during Ryder Cup play is just 10-13-3, but he's managed a 3-1-1 record during singles matches. The United States has prevailed only once against the Europeans during Woods' Ryder Cup career opposed to four losses. The Americans' lone win came in 1999, when the U.S. team defeated Europe 14½ to 13½.
Personal
Woods currently resides in Jupiter Island, Florida along with his wife,
Elin, and two children. In 1996, the Tiger Woods Foundation was created and
utilizes community-based programs to benefit children of all ethnicities.
Additionally, the Tiger Woods Learning Center opened in 2006 providing
students with educational training in a variety of subjects. Woods has
signed numerous lucrative endorsement deals, including with the likes of
Nike, Gatorade, Gillette and American Express. By 2010, Woods is projected
to become the first athlete in history to surpass one billion dollars in
total earnings.
Resources