About Chris DiMarco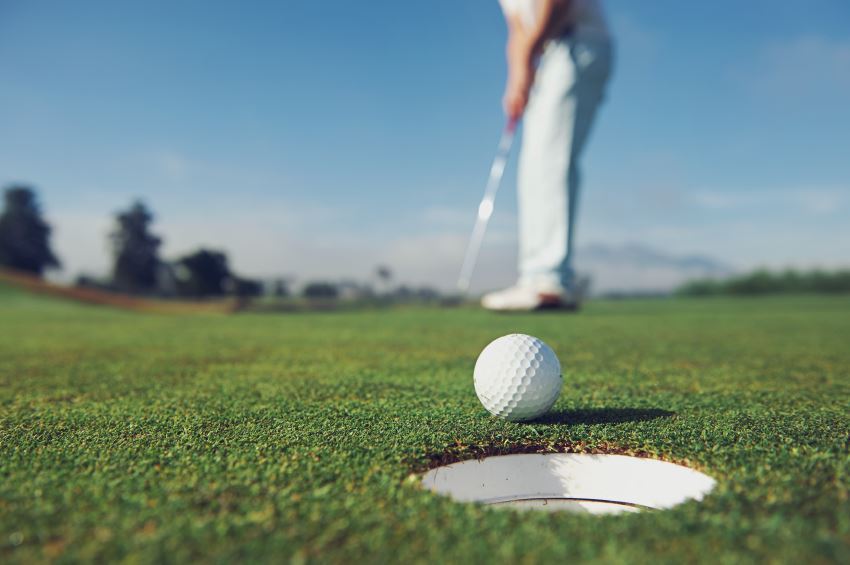 Outspoken enough to have his own XM Radio show called "Opinionated," Chris DiMarco is prominent PGA Tour player who has won three events, but more importantly was consistently in the Top 10 every year from 2002 to 2006. DiMarco's success did not come easily--after turning professional in 1990, he bounced around the Canadian, BUY.com and PGA Tours before becoming a steady presence on the PGA Tour in 1998. Later in his career, he has struggled with back injuries.
Early Professional Career
After graduating from the University of Florida in 1990, DiMarco played a season on the Canadian Tour before joining the second-tier BUY.com Tour, on which he struggled until 1993, when he had 10 top 10 showings to finish ninth on the Money List and earn his PGA Tour card. The following year, he made 16 of 29 cuts, including four Top 10 finishes, to finish 85th on the Money List and keep his playing card, but in 1995, he stumbled, and went back to the BUY.com Tour. In 1996, he played a limited schedule and failed to earn his card through Q School, but in 1997, he found success, winning his first professional tournament (Ozarks Open) and earning $135,513 to finish third on the BUY.com Money List.
Recent Professional Career
By the time DiMarco secured his PGA spot for the 1998 season, he seemed to have mastered his game and his impatient personality. He won events in 2000 (SEI Pennsylvania Classic), 2001 (Buick Open) and 2002 (Phoenix Open), making a name for himself and securing his stature on the big tour. DiMarco finished in third or better in 11 tournaments between 2003 and 2006, including second-place finishes at the 2005 Masters (lost in a playoff to Tiger Woods) and 2006 British Open. DiMarco has represented the U.S. in world play at the 2003 and 2005 President's Cup and 2004 and 2006 Ryder Cup.
In the Bag
During his career, DiMarco has favored the PING Rapture driver and hybrid, TiSI Tec woods, i3 irons, Eye 2 wedges and Anser F IsoForce putter. He plays Titleist Pro V1 balls in 2009.
Statistics
DiMarco is a solid player, averaging about 278 yards off the tee throughout his professional career. DiMarco can be an above-average putter and in his prime was ranked in the top 10 on Tour in putting and reached more than 70 percent of greens in regulation. DiMarco is one of a handful of Tour players who uses the "claw" putting grip.
Personal
An avid Florida fan, DiMarco traveled in a custom Gator-themed van during his BUY.com Tour days. Born in Huntington, New York, DiMarco lives in the Orlando area with is wife, Amy, and children, Chris and Amanda. DiMarco is six feet tall and weighs 180 pounds.