About Steve Lowery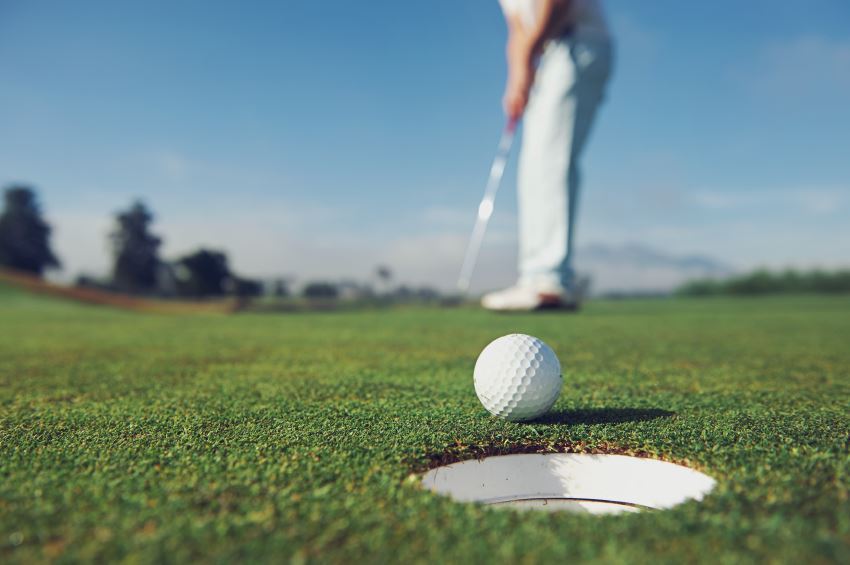 An avid Alabama outdoorsman with a penchant for golf, Steve Lowery basically clawed his way onto the PGA Tour. It took him nearly 10 years to secure a permanent spot on the big tour in 1993, and he hasn't let go of it. Lowery is likely best-known for his playoff victory over Vijay Singh at the 2008 AT&T Pebble Beach Pro-Am, but on Tour, he is known as a dedicated, prolific golfer, though he has tailed off somewhat since.
Early Professional Career
Lowery's professional career began more than 25 years ago, but got off to an inauspicious start. After graduating from the University of Alabama in 1983, it took Lowery nearly four years to earn his PGA Tour card for the first time, but he lost it in 1988 when he finished 157th on the Money List. For the next few years, he bounced around the big tour on sponsor exemptions and a loophole (he earned as much as the 150th-place money winner), but didn't break in for good until 1993. The previous season (1992), Lowery finished third on the then second-tier BUY.com Money List to get his PGA card.
PGA Tour
On the PGA Tour for 16 years, Lowery has won three times as of 2009 (1994, 2000 and 2008)--every time in a playoff. At the age of 47, Lowery beat Vijay Singh on the first playoff hole at the AT&T Pebble Beach Pro-Am. He rolled in a 45-foot birdie putt on the first playoff hole to beat Skip Kendall at the 2000 Southern Farm Bureau Classic and beat Rick Fehr on the first playoff hole to win the 1994 Sprint International. Since earning his playing card, Lowery has consistently had a handful of Top 10 finishes each season, including three second-place finishes during 2002. In 2007, Lowery injured his wrist, but was granted a minor medical extension to play in the 2008 season.
In the Bag
In 2009, Lowery plays Cleveland HiBore XL woods and carries a driver (8.5 degrees), 3-wood and 5-wood. He carries Cleveland CG Red irons (3-PW), two Cleveland 588 DSG wedges (54 and 58 degrees) and an Odyssey Rossie putter. Lowery plays Titleist Pro V1x balls.
Statistics
Lowery's 289-yard driving average continues to outperform the Tour average in driving (286 yards), and he was longer off the tee in 2009 than he was in 2001. Lowery's 61% of greens made in regulation is slightly below the Tour average, his putting (28.81 per round) is about average and his scoring average of 71.53 is in the middle of the pack.
Personal
After his home at Bay Hill in Florida burned in a fire in 1999, Lowery moved his family back to his native Alabama, where he lives with his wife, Kathryn. He has three children: Kristen, Lauren and Stephen. Lowery is an avid hunter and fisherman. Born on October 12, 1960, Lowery is 6 feet 2 inches tall and weighs 225 pounds. Lowery was inducted into the University of Alabama Sports Hall of Fame in 2008 and was honored with the Singleton Award for Outstanding Professional Athlete in Alabama in 1995.