About Steve Flesch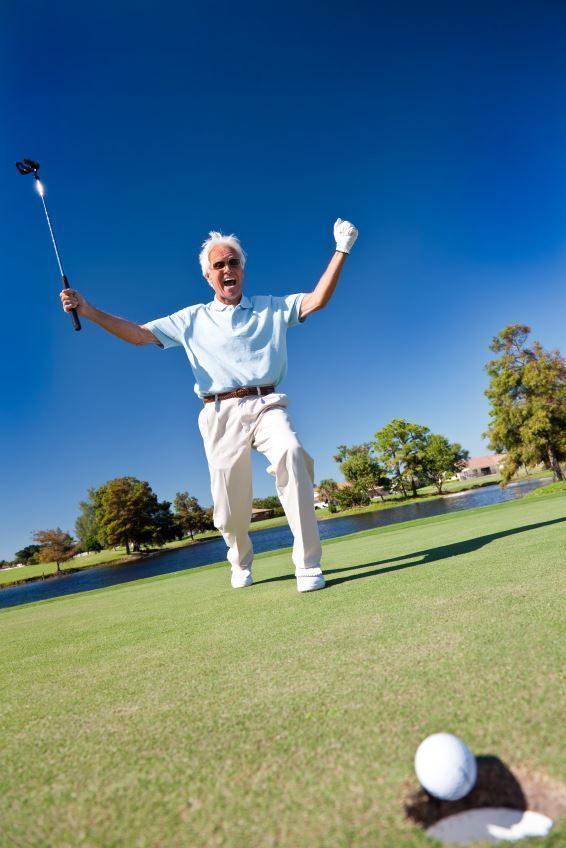 One of only a handful of lefties on the PGA Tour, Steve Flesch is known as the tour tinkerer. He was also a bit of a late bloomer. After graduating from the University of Kentucky in 1990, he played a handful of professional events on the second-tier Nationwide Tour in 1990 to 1991 before opting to play on the Asian Tour. He finished in the Top 10 on tour's Order of Merit (money list) in 1993, 1994 and 1996 before returning to the U.S. to play full-time on the Nationwide Tour, where he won the NIKE Tour Championship and earned his PGA Tour playing card.
When he joined the PGA Tour in 1998, Flesch was considered an up-and-comer. While it took him six years to win his first PGA title, he finished in the Top 50 on the Money List in three of his first four seasons.
Early Professional
Flesch's earliest professional victories were both on his home turf, when he won the 1991 and 1993 Kentucky Open. But he had a three-year drought before his next professional win, at the 1996 Benson & Hedges Malaysian Open. After three very successful seasons in Asia, Flesch returned to the U.S. and played almost exclusively on the Nationwide Tour in 1997. Of the 27 events he entered, he finished in the Top 25 in 14 and in the Top 10 in 9, including his NIKE Tour Championship victory.
Recent Professional
By the time Flesch made it to the PGA Tour, he was a seasoned professional, and he was able to make a place for himself in the top tier of the Money List from his first season in 1998. Flesch went on to win the 2003 HP Classic of New Orleans, the 2004 Bank of America Colonial and the 2007 Reno-Tahoe Open and Turning Stone Resort Championship. His two wins in 2007 helped him to his best money year--he earned more than $2.2 million.
In the Bag
Formerly with Cleveland, Flesch switched to Srixon as his sponsor in 2008. However, Flesch is a well-known tinkerer and carries a different combination of clubs in his bag for just about every tournament. The only clubs he uses consistently are his Srixon irons. Other than that, he admits to having 150 putters and 100 drivers and various other clubs. He plays with the Srixon Z-URS ball.
Statistics
Flesch's game is consistent and he ranks in the middle of the pack in key statistics like driving distance (about 280 yards), greens in regulation (66 percent) and putting (about 29 putts per round). It is Flesch's consistency that has helped him to win.
Personal
Flesch was born in Cincinnati, and he and his wife, Lisa, have two children under the age of 10 and they reside in Union, Kentucky. An avid Cincinnati Reds fan, Flesch starting playing golf as a righty before switching to his natural left. Flesch is 5-feet, 11-inches and weighs 165 pounds.