About Adams IDEA a4OS Iron Sets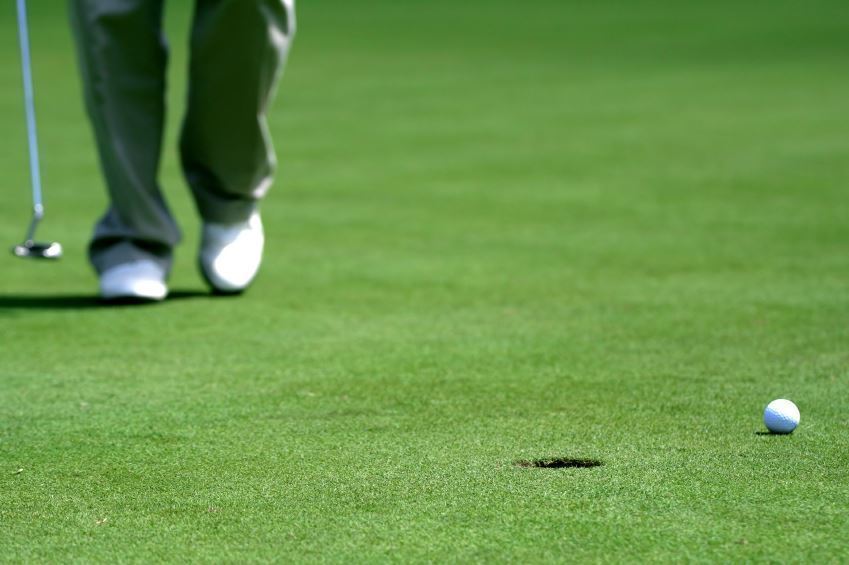 Adams Golf has always prided itself in finding new technology, especially its hybrid clubs. Its done just that with its Idea a4OS iron set. It integrates more hybrids into this set than most sets on the market and uses Adams' patented technology to help golfers make better shots. It's important to know the features of this Adams iron set and how it can help improve a golfer's game.
Features
This Adams club set features a 3-iron to a pitching wedge, while there are six hybrids in all. It's an iron set that's available in either graphite of steel shafts, while the club heads, especially the ones from 6- to 8-irons, have a two-cavity back, giving the golfer consistency from shot to shot. Adams says the a40S helps take the guesswork out of deciding between iron and hybrid shots, which does so by making most of the clubs more hybrid-like than traditional irons. Retail prices start at around $799.
Technology
The Idea a4OS and its respective clubs use the Boxer Technology, especially on hybrid iron sets because it gives a mix of performance and forgiveness. The technology features shaping that offers a category-leading MOI, which can get more than 70 percent higher than similar hybrids, such as a Jack Niccklaus or Mizuno line.

The performance and unique look of the Boxer hybrids set the standard of hybrids, achieving an MOI level of 3350.

Adams has put research and work into new and innovative hybrids, but also gives the mix on the set with hollow-back mid irons and cavity-back short irons.
Clubs
The 3, 4 and 5 hybrids are Boxer hybrids, using Adams technology that gives the clubs an high moment of inertia. They are easy-to-hit hybrids with a large face and the high MOI gives the golfer more forgiveness and distance.

The 6-7 hollow back irons have their weight low and back for high-launching, easy-to-hit approach shots. A wide sole will help cut the turf for quicker, more power and confident swings. The 8-iron to the pitching wedge are cavity-back irons with a large sweet spot. That helps the golfer have more accuracy and a better feel around greens.
Benefits
This is a set of inexpensive, easy-to-hit clubs that is good for a golfer still working on the finer points of their game, such as straighter and longer shots. The hybrids help golfers get the most distance out of their swing, while giving them forgiveness and playability. This set would make a good second set for a golfer looking to shed their old hand-me-downs or starter set.